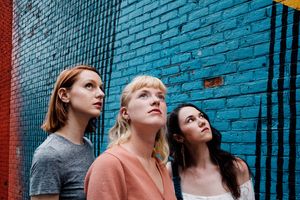 Behind the song
"Veusvio" is a song about taking a couple of 9 year olds to a three foot deep pool in Soho and realizing that you're the one teaching the others to swim. In other words, you're the grown up. The production is filled with nostalgia and childlike wonder from a CS-80 Synthesizer to a DIY recording of one of our roommates splashing in the tub, to the use of mouth percussion. We wanted to imbue the song with the sense of awe and adventure kids experience. The lyric "if only we could be young again" repeats throughout the song and drives home that once you grow up, you can never go back in time.  All the while, the production carrys a feeling of bouyancy to highlight that we can always carry our inner kiddos with us. We can keep playing, keep singing, and keep turining towards wonder. 
Producers: ALMA
Audio Engineers: ALMA   
Mixing Engineer: Elliot Moss  
Mastering Engineer: Ted Jensen at Sterling Sound  
Vocals: Alba S. Torremocha, Lillie R. McDonough, and Melissa Kaitlyn Carter
Background Vocals: Emil Benjamin, Noah R. Kellman
Early Performances
During our 2020 residency we performed an early version of Vesuvio. Here it is: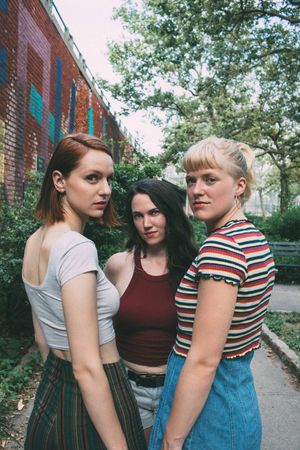 Lyrics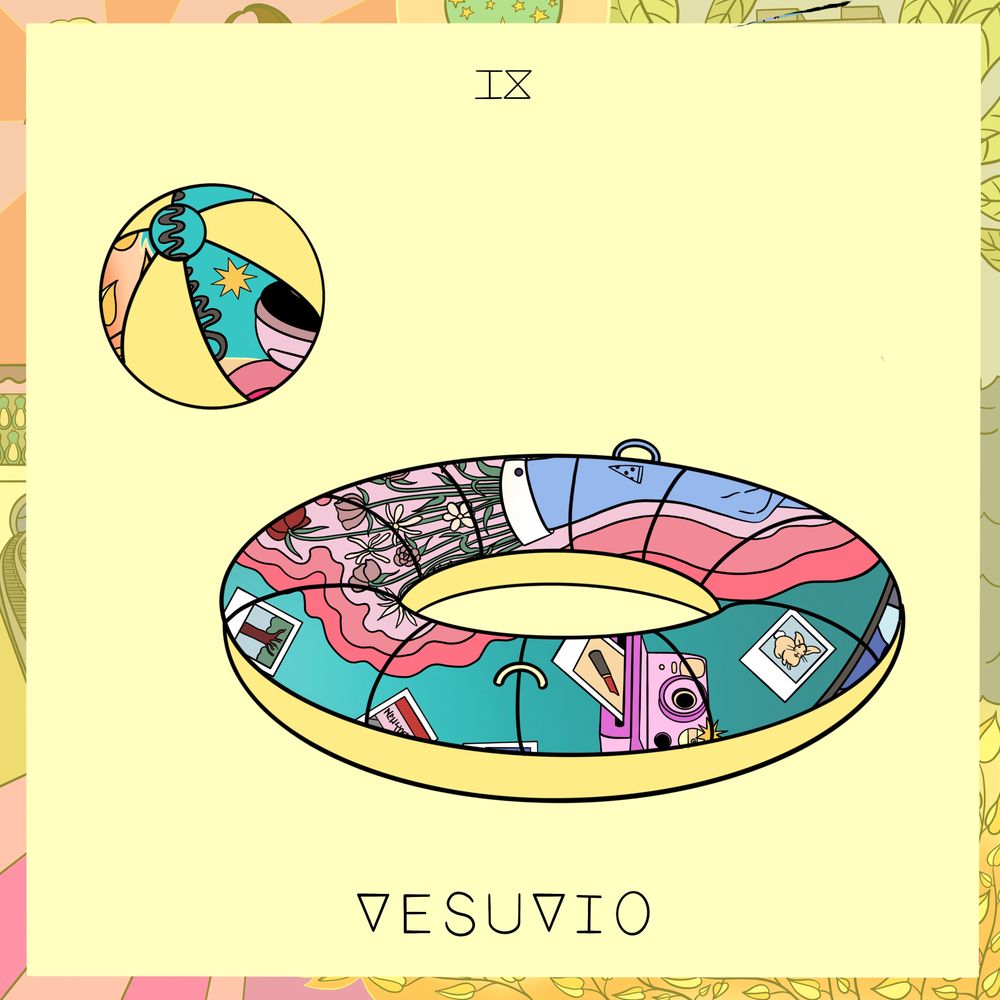 Vesuvio
Vesuvio
In the deep end
You're like a child: wondering. 
Eyes open, water's shock 
You dive in; 
 the moment stops.
If only, only, only,
only , only, only
If only we could be young again. 
Vesuvio, 
You're three feet deep.
Within soho, a quiet street.
You're where we go to take a dip,
where children grow, and time it slips.
If only, only, only,
Only, only, only,
Only we could be.
Oh. 
The years go by, she's old now.
With each inch grown she wonders how. 
That time could fold, just like that day.
Vesuvio, you're far away.
If only, only, only,
Only, only only,
Only we could be.
Where do you go?
Vesuvio.
Lost till you grow: Vesuvio.
So she looks back 
At crater's edge
Where all of time could turn again.
And like she was the younger one.
Still scraping knees and having fun .
If only, only, only, only, only, only.
Only we could be:
Oh.
Charts
Click on any of this link to download the chart and play "Vesuvio" at home.