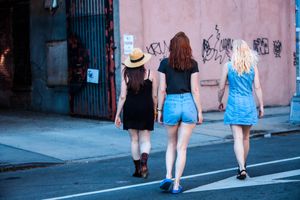 Meet ALMA
An NYC-Based trio bringing a quirky, cinematic, DIY approach to pop. This project is the brainchild of Alba S. Torremocha, Melissa Kaitlyn Carter, and Lillie R. McDonough, and had been compared to Sylvan Esso, The Dirty Projectors and The Staves.
Their music is immersive, chock full of vocal harmony and homegrown production. Armed with a mobile microphone and a do it yourself sensibility, they use airplanes as cymbals or parental phone chats as texture, to produce their music with the sounds from their own lives outside of the recording studio. Their unique approach to production is grounded by ethereal vocal arrangements that form the core of their signature sound.
ALMA worked with industry giants Elliot Moss (mixing) and Ted Jensen at Sterling Sound (mastering) to bring their genre-bending freshman album, MOSAIC, to light. This debut LP is a personal letter to NYC. Each song delivers the story of a moment in time in the city they call home.
To learn more about ALMA head over to their presskit and to listen to MOSAIC click .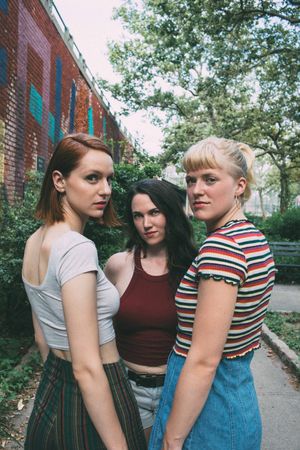 Join aLMA Backstage
For $5 a month you gain access to the Subscriber hub where you'll have:
Early access to new songs
Exclusive podcasts and writeups about the inspiration behind each song
Secret early demos from ALMA's writing process
Unreleased photos from ALMA shenanigans like recording, making videos, residencies etc
Weigh in on new ALMA projects like a bandmate
Song lyrics
Song charts
Discounts on merch
Exclusive access to the Subscriber only Store
Your monthly support will help us make more music and attempt more ambitious projects like...music videos for you! Thank you so much for being our music fam and supporting us. We truly appreciate it!